Located in the heart of Elizabeth, NJ, Josephine's Place, a 501 (c) (3) charity, is a welcoming space designed to facilitate the empowerment of women in the local, urban area. The women who come here are mothers, sisters, aunts, and grandmothers ranging from 19 years to 80+ years old and represent many countries.
Led by an executive director and support staff, under the oversight of a Board of Trustees, Josephine's Place is blessed with a team of dedicated volunteers who assist with our programs, events, and fundraising. We also partner with experts and other nonprofit organizations to provide additional support and services for the women.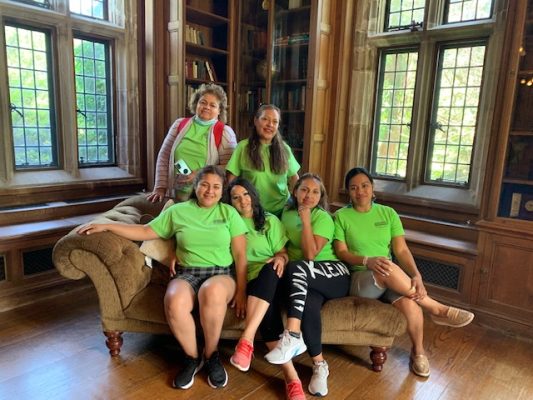 The financial sustainability of Josephine's Place is dependent on grants, endowments, and donations from corporate and individual sponsors. In addition, annual fundraising events support the continued unfolding of the vision and mission of Josephine's Place.
Everything we do is based on:
Building a trust with our women that enables them to be open and honest.
Promoting an environment in which women are respected.
Providing a space that reflects the needs of women as they themselves have expressed them.
Here's what Josephine's Place means to some of the many women and their family members who have come through our doors since we opened in 2003:
"I come to Josephine's Place because I feel peace here. I found people who have problems and help each other. I have friends and enjoy them each time that I see them. There are lovely sisters that help you, teaching you to be better each day."
"Josephine Place has helped my whole family because my mom is teaching my dad because my dad only knows Spanish, but his boss speaks English. So my mom is helping him speak more English than Spanish."
"I came to Josephine's Place because someone talked to me about it. They told me I could learn how to speak and to read and write English. I have learned to speak English, to use a computer and how to knit and make quilts. I tell people to come to Josephine's Place because it is a place where you feel at home like family."
"Not only do you come here to learn, but it's just a community that's built a strong love between everyone and there's just kindness everywhere."