DONATE ONLINE
Please consider making an online donation to Josephine's Place. Click on the button below to make an online donation.
You can also text JP Women to 76278 to donate.
DONATE BY MAIL
Donations can be mailed to us at the address below. Josephine's Place is able to accept checks, money orders, Visa, MasterCard, and Discover credit card donations, as well as stock donations. Checks can be payable to "Josephine's Place", and sent to:


Josephine's Place Support
622 Elizabeth Avenue
Elizabeth, NJ 07206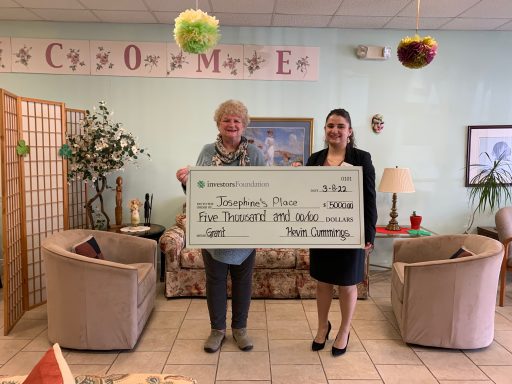 BEQUESTS
Your Bequest Can Change The Lives of Women Forever
By remembering Josephine's Place in your Will, you can provide for the long term security of Josephine's Place and provide in perpetuity a space where women can begin to realize their potential.
Bequests and other planned gifts will be placed in the Josephine's Place Endowment Fund. Income from the fund will be used annually to support our mission. Your thoughtful gift will have an immeasurable impact on the lives of countless women and their families for years and years to come.
A Bequest provides you with…
A bequest provides you with the knowledge that the mission you supported during your lifetime will continue to provide needed services to those it serves. It also provides you and your estate with tax advantages. All charitable gifts are 100% tax-deductible. Your bequest or gift of life insurance, IRA or pension plan assets, real estate, stocks and bonds or other securities support the overall mission of Josephine's Place. To discuss how your bequest will benefit Josephine's Place, please call the Executive Director at 908-436-0099.
Josephine's Place is a 501 (c) (3) charity.