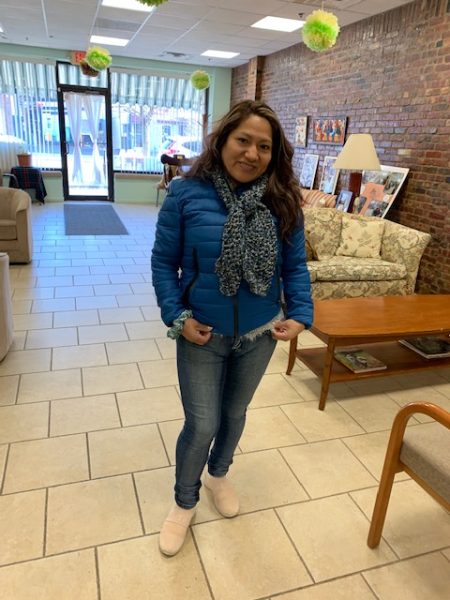 Patricia lives in Elizabeth with her husband Victor and three children, Lily, Angelo and Michael. Once her youngest child entered first grade and her eldest into college, Patricia set her sights on achieving her GED as her diploma from Ecuador is not recognized here. She studied and received a Paraprofessional Certification, which entitles her to work with children and in the school system. She is currently working in Elizabeth as a Teacher's Assistant in grade 6.
Patricia and her family purchased their first home in Rahway recently. 2022 was a tremendous year for her and her family!
She is extremely creative and has an entrepreneurial spirit. She has a party decoration and special events business. Patricia also gives back. She teaches native Ecuadorian dance to children. She also shares her talents with the women of Josephine's Place where she has led many arts and crafts projects.